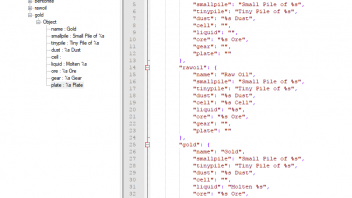 My suggestion for "Materails" block (But use true json).
Atm i created (for 5.09.31) specail MSSQL Database with some stored procedures - which helped me in translation, because - i'm wasted a lot of time in searching common strings in a whole lang file.
This kind of lang file will speed up translation by "hands", as for me (example) - i will create json>sql converter for it.