From this thread: Whoa : new idea or old one : Wrench Casucs I have created a better CASUC, or constantly deployed wrench as GregT pointed, with this stats:
-Reactor active output at 900 EU/t (double cells) for approximately 2 second, making it 18000 EU
-Wrench drain at 10000 EU
-Power output should be 8000 EU, however due to some unknown stuff, reactor output is 30720 EU per discharge cycle, which will be explained later
The advantage of this reactor is this reactor can generate a lot of power but still the reactor filling can still be automated unlike old CASUC and LZ condensator cooling and cooling cells circulation cooling, because there is only two recirculated part, which is the reactor itself and the nuclear cells, so this design can be more described as a old microcycle reactor but with wrench to replace natural cooling. This reactor can be theoretically run on quad cells or even GregTech plutonium by adjusting the state cell timing. This reactor can also be expanded to 5 chamber reactor, with the last chamber reserved for direct access to reactor core for the assembler, replacing the deployer (maybe it can also be used in single core reactor for more compact). To prevent the charging MFSU empty, I have created a circuit that will discharge the charging MFSU for 4 second every the charging MFSU is full, and that is discharging cycle
Screenshot: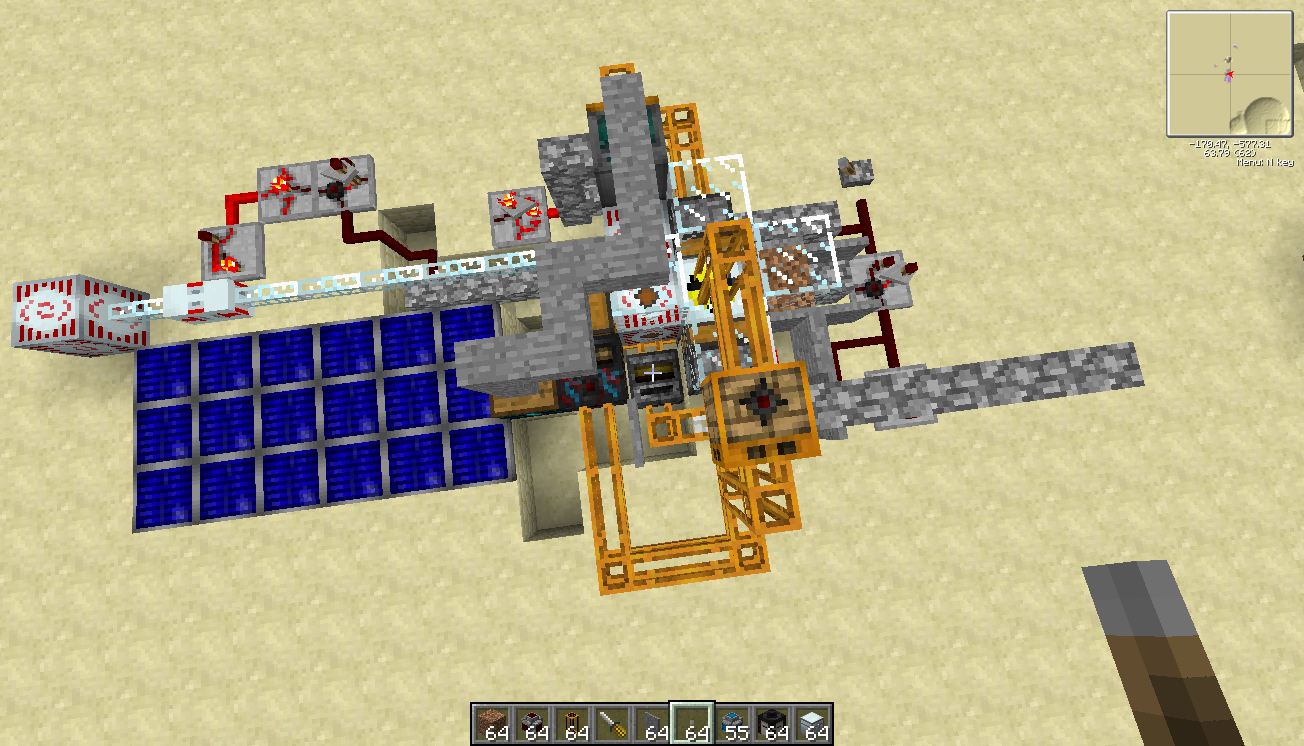 There is a world download below, use it with FTB direwolf20 modpack version:
reactor world.rar
To use the reactor, fill the chest with dual uranium cell and change the sorting machine mode to self-extracting mode.
Tutorial to come.....