This is a factory I put together on my prototyping/test map of a factory that produces building materials:
Cobble (blocks, stairs & slabs)
Smooth stone (blocks & slabs)
Stone bricks (blocks & stairs)
Sand
Sandstone (blocks & slabs)
Glass & Glass panes
You can produce any/all of the above resources in varying ratios by tweaking the settings on the AdditionalPipes distributors. It draws between 2 and 75 or so EU/t depending on what you're producing.
Overview of the whole thing. Cobble gen at the top, smooth stone processing right, cobble processing bottom, sand/glass left: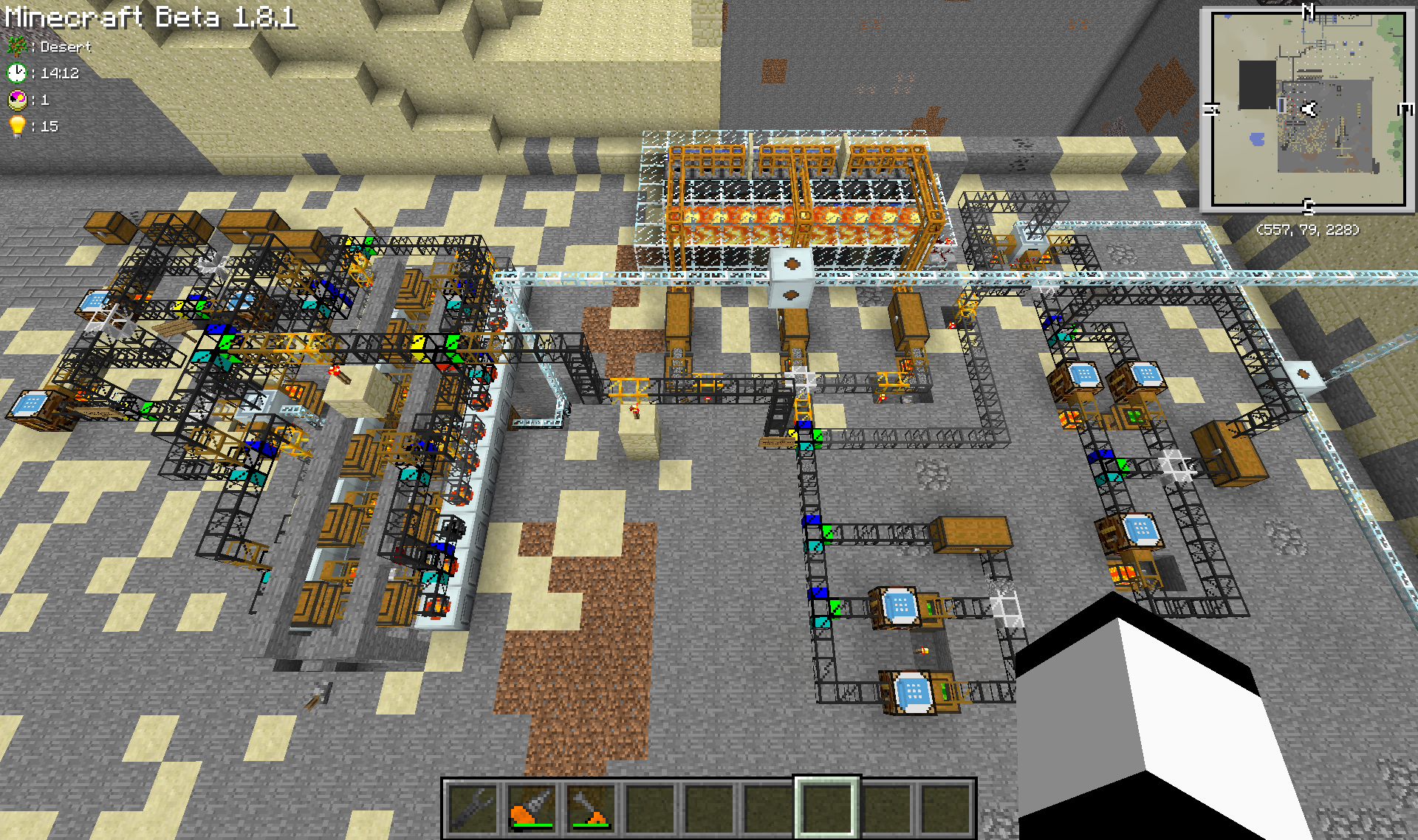 Cobble generator. Nothing particularly original here, really. Uses 9 of the Redpower2 block breakers on a 2.5s timer. I had to buffer the output in the chests because the breakers seem to glitch if they can't easily find storage.

Smooth stone processing. Induction furnaces are impressively fast when they're hot! It takes 3 output pipes to keep it from filling up when it's going full bore. Unfortunately, I don't know of any way to distribute the input across both slots so you have to wait for one to fill before it reaches full speed. The distributor pipes can be adjusted to change the production ratios. Right now it produces a fairly even amount of everything. You could build it into a base and keep it running, diverting overflow to a recycler, and always keep your material topped off. Cobble processing is more of the same, but without the furnace...

The BFM 9000! 24 macerators with distributor pipes to even out the load. Even that many can't quite keep up with the full output of the cobble gen, though. This draws a little over 40EU/t when all of the macerators are running.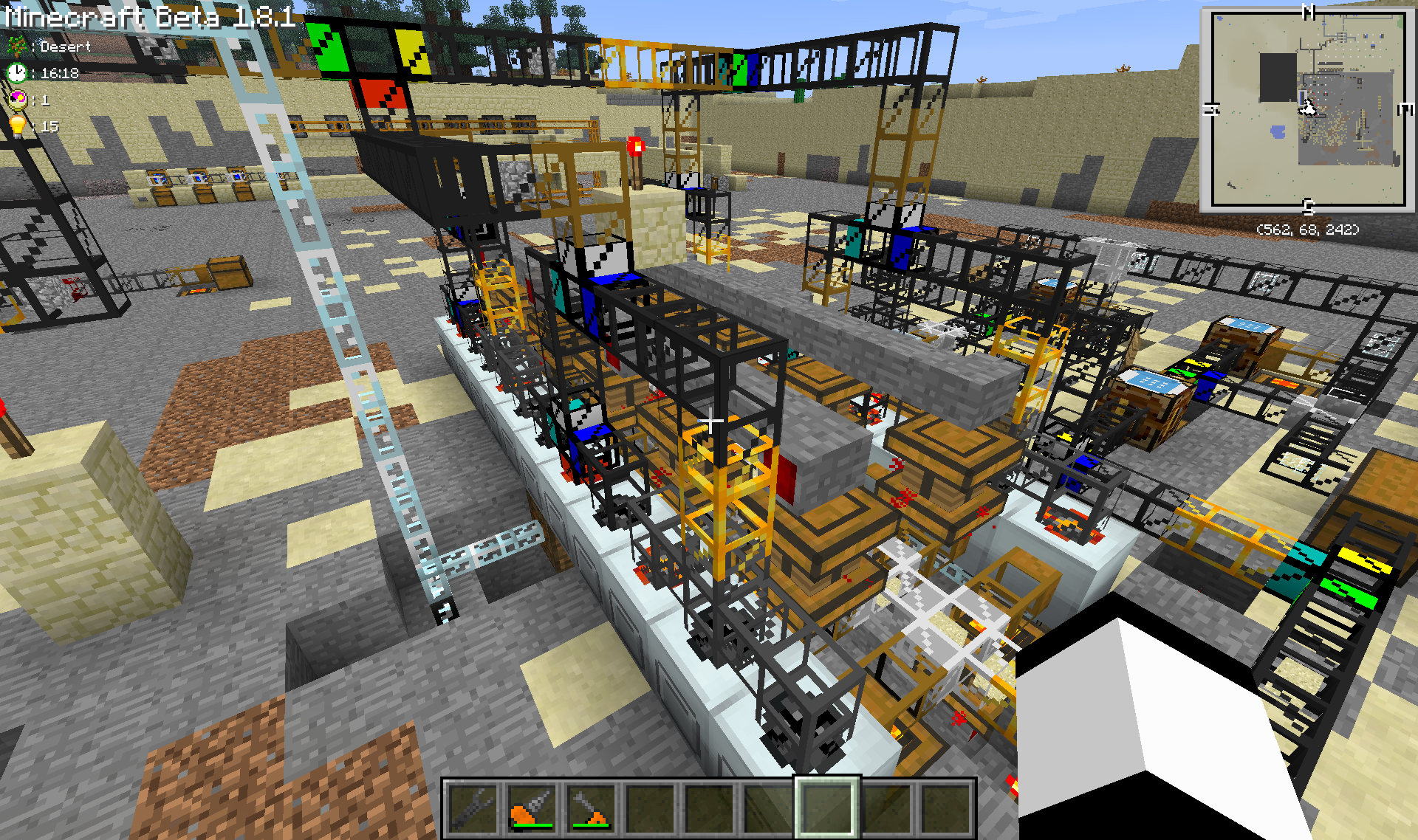 Sand & glass processing. Just more tubes and crafting tables... Again with the variable ratios by adjusting the distributor pipes.