The Quantum Addon is focused on doing neat things with building stuff. It currently contains 3 major features: Paint Sprayers, the Aedificare Crop, and the Ender Plant. Read on, and please leave feedback!
Edit the second: Shelving the nikolite block for now, and updating to minecraft 1.3.1 is proving to be a pain in the butt, might be a while after IC2 updates that I update. OTOH, I'm currently working on a number of items and blocks, which collectively I'm referring to as 'gas systems'. Expect that. . . when it's done. Or enough parts that I want to release it, anyway.
Paint Sprayers: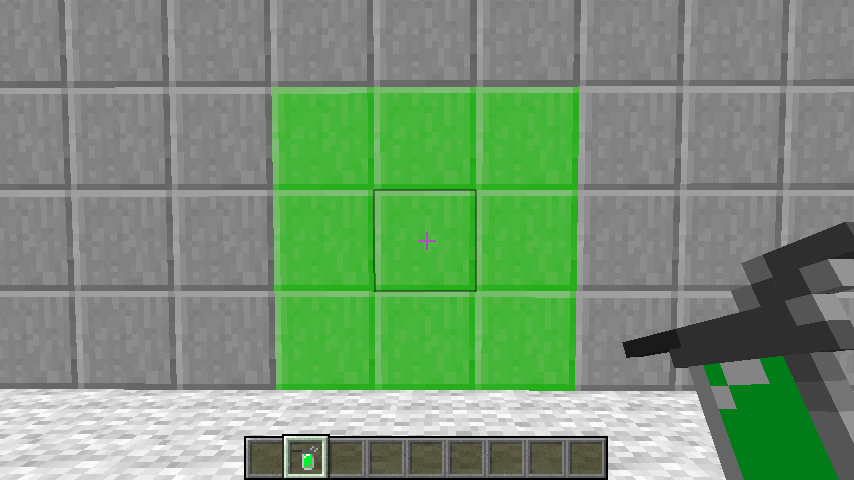 Paints 9+ blocks at once! Yes, the paint sprayer, added in version 2, is an upgraded version of the IC2 sprayer. It comes in 16 colors, just like the IC2 sprayer, and can
re-color any CF wall or wool block in a 3x3x3 block cube, for a maximum on 26 blocks! Of course, this ease of use comes at a cost. A significant amount of tin is required to make the spray head, and creating the paint requires a small amount of clay. To get spraying, first create the spray head and glass canister: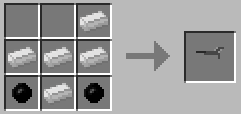 And combine them like so:


To create your paint, simply combine your dye of choice (3 pieces of dye are required) with 2 water cells and a piece of clay:


And them combine the paint cell with the empty sprayer: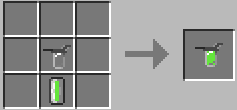 Then, using the sprayer is a simple as right-clicking! You don't even need to click on a paintable block -- if there are wool or CF walls within a 1-block radius of the targeted block, the sprayer will automatically release a cloud of paint, coloring the block. It even works through walls!
However, be aware the the sprayer has a limited lifetime; during normal use, the rubber seals on the spray head will get clogged with paint. After 37 uses, the spray head becomes totally useless and the entire paint sprayer must be discarded.
Aedificare:


Ender Plant:



Crafting Compendium:



Installation: