The Electronic sorting machine is overpowered but balanced!!!
first it requires power! can take a transformer upgrade but not sure what it needs as base/min
its FAST!!!
its PROGRAMABLE!!!
I was playing with the pump and seeing about a infinite water source option for ore washers ( found out liqud ejector upgrade it will move to the side 1.. but not 2 (bug?) so two pumps are best)
then i figured out it had to be possable to do automate alot.. but hopper options were crazy large and complex
in comes the electronic sorter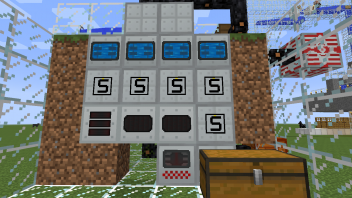 this is a ore wash system ( could add macerators to the side and chests to drop into them to make it allmost all automated )
it moves all tiny piles of X to the chest.
it moves all purified items to the two thermal centerfuges in the middle
it moves the resulting dust to the indduction furnace ( which i added a lever to later on to make it stay hot)
furnace outputs back and puts the bars into the chest
( all stone dust goes to the recycler and then scrap goes to the chest )
a bit proud since i can do this in live and have it work decently till i get more built
*edit*
on my live world i spaced the pumps apart by 2.. and gave them there own pools ( experimentation found they would empty a row of water too quickly when initializing or if i ever needed to use the pumps to fill fluid containers later)